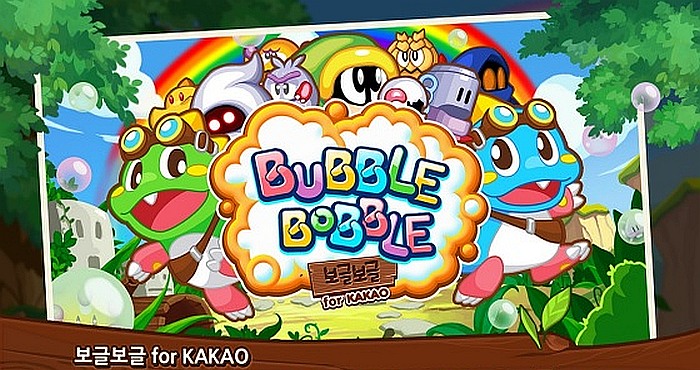 Kakao Games, the newly formed division of the South Korean giant messaging app Kakao Talk, has reached over 550 million registered users on its services and game portfolio earlier this November. The Kakao Group has also announced that it has more than 10 million active users daily across PC online, mobile, virtual reality, and augmented reality (which is mostly the actual physical reality with an addition of graphics, sounds, and touch feedback).
One of Kakao Games newest services is "Kakao VX" which is a studio that specializes in virtual reality and augmented reality experiences. However, that is not nearly enough for the joint CEOs of Kakao Games Whon Namkoong and Kyehyun Cho, who stated that they are aiming to have over 30 million active users on the game service daily as well as mentioning in the same statement that they are going to integrate all businesses of Kakao that are game-related under Kakao Games.
Kakao Talk of the Kakao Group started off as a South Korean messaging app for mobile, that is where the population of game-savvy welcomed the chats about games and allowed the sharing of games links in a lot of their messaging streams which turned Kakao Talk into a great medium for developers and game publishers to promote their games and generating a huge amount of money for Kakao. Since then and over the past few years, Kakao has helped launch and publish more than 1100 games and created partnerships with over 570 game developers.
Kakao Games will allow the company to expand its user base by acting as a channel operation and publishing mobile games platforms like Starplay which enables users to enjoy mobile games on their PCs. The South Korean game service provides games in a wide genres variety and will continue to do so.
Users will be able to use their Kakao accounts to log into any game that has "for Kakao" integration. This will allow Kakao users many options like inviting their Kakao Talk friends and contacts to join their game and play with each other, send special emojis of the game on the chatting app, and the games themselves will be sharing their trophies and leaderboards.
Daum Game, the PC game portal, will be the means by which the Kakao's PC online game division will continue channeling games and publishing them. Kakao Games is also putting great expectations on The American and European markets for its next big title that is going to be published soon: Player's Unknown Battlegrounds since it was the most shared on Twitch.
Downloads