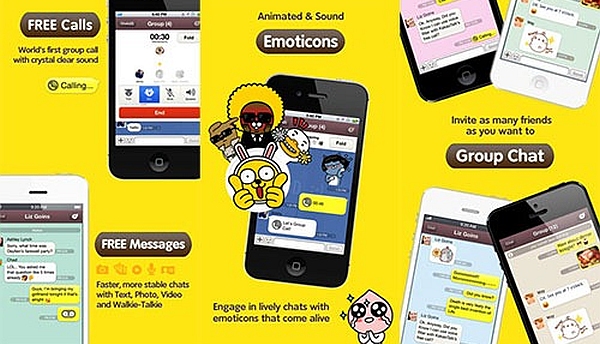 Kakao Talk app is a Smartphone app which is used to make free messages and free call to any other user using the same app. It was launched on 18th March, 2010. It is available for Android, iOS, Bada OS, Windows phone, Blackberry, PC and Nokia Asha.
KakaoTalk App Features
According to research there is about 104 million user of the app in 15 languages.
The app not only is used to send free messages or calla but also is used to send photo, voice messages, videos, URL links, location and also contact information.
You can have a group chat or even a one-to-one talk.
The app uses 3G or Wi-Fi connection. If you have a valid data usage then you can send then for free if not then charges may be applied.
The Kakao Talk automatically synchronizes with the contacts.
If you don't have the number of a particular Kakao Talk app user you can search them with the help of Kakao Talk app ID. You can also save and export messages for future needs.
The Kakao Talk app was started as a messenger app but now it is used to distribute app to third parties, including many games.
A new feature that is available in the Kakao Talk app is that you can play different games with your friends by using this app.
With the help of 'Plus feature' user can follow media, brands, coupons and other real-time info.
One important feature of this app is that you can go online and shop anything from any online store. This feature is unavailable in other apps which provides an additional advantage to this application.
This is getting it popularity day by day and if you are thinking of using this app on your Smartphone then go for it use this Kakao Talk app to its maximum capability.